Our 2014 Commitment
At API Equality – Northern California, we believe it is possible for our work to be driven and funded by our community, and true sustainability is our 2014 New Year's resolution. In 2013, over 400 of you—volunteers and supporters–contributed to our work by giving what you could, when you could, whether that was $10, $100, or $1000. In the process, you also weighed in on our projects and challenged us to think of new ways to go about our work.
This year, we're looking for 100 people to kick off 2014 with us by making a monthly commitment to LGBTQ API advocacy, leadership development, and community-building. These funds go a long way to help us preserve our histories, uncover our stories, and develop passionate leaders.
---
Join Our Steering Committee!
API Equality – Northern California is looking for daring, dedicated, and enthusiastic people who have a passion for social justice and the LGBTQ API community to join our Steering Committee. Steering Committee members work as a team to make key decisions to shape the direction of the organization and work to advance overall our impact and sustainability. If you're interested, or would like more information, send us an email at info@apiequalitync.org.
---
Volunteer of the Month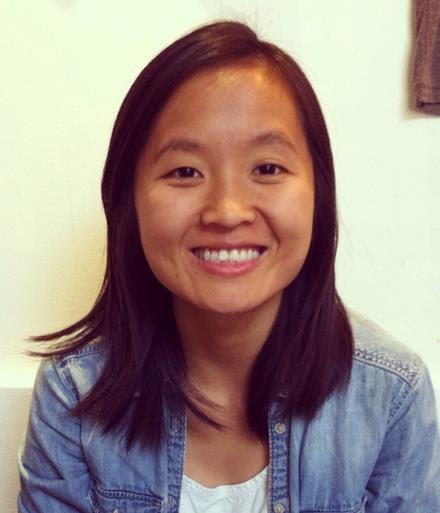 JANUARY 2014 | BETTY CAO
"I joined the steering committee because I want to create more dialogue within the immigrant communities. I work with immigrant moms who don't know I'm queer so it's daunting because it hits so close to home." Read more.
---
Red Envelope Giving Circle
We're extremely grateful to be a 2014 grantee of the Red Envelope Giving Circle (REGC). Our support from REGC will help us launch our brand new youth work, "Generation Q" – stay tuned!
Join us for the 2014 Grantee Celebration on January 26th from 5-7PM at the LGBT Historical Society Museum [4127 18th St. San Francisco]. Come and meet our wonderful funders and the other 2014 grantees!
---
2014 Sneak Peak
We are really excited about the new year! Here's a sneak peak of what's in store for 2014:
An exhibit and celebration of our Dragon Fruit Project – LGBTQ oral histories, intergenerational community-building, and more
Our Pink Elephant Project participant stories in the form of videos, booklets, and blog posts
Our participation in Creating Change, the National Queer Asian Pacific Islander American regional summit in California and other exciting trainings and conferences
A new summer internship class
Brand new, collaborative youth work that we'll ask YOU for help to envision, shape, and execute